Better results for your mine water treatment
Comply with environmental laws and lower your costs by advancing your mine water treatment processes
Water plays a crucial role for mining operations. Not only the people working in mines rely on it but also many of the mining processes consume a lot of water. This can be a problem as a lot of mines are situated in remote areas without a sufficient access to water. And the preparation of the water used in processes like leaching or flotation consumes energy and chemicals. Finally, mines must discharge the used water back into the environment without harming it.
From desalination to discharge
More and more mines rely on water extraction processes like desalination via reverse osmosis to ensure their water supply. But such processes have to be closely monitored to ensure the results. Same goes for the preparation of the industrial water. Only with a tight control of parameters like pH and dissolved oxygen, the usage of energy and chemicals can be optimized. Same goes for the treatment of the water after it has been used to make sure, environmental regulations are fulfilled.
Desalination

Water preparation

Wastewater treatment
Industrial water treatment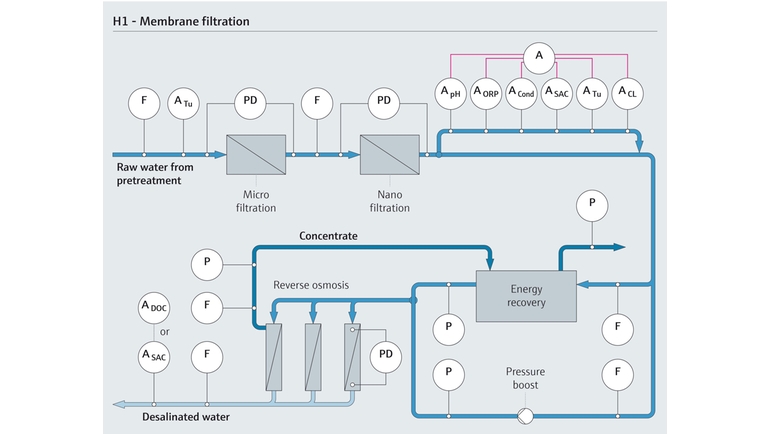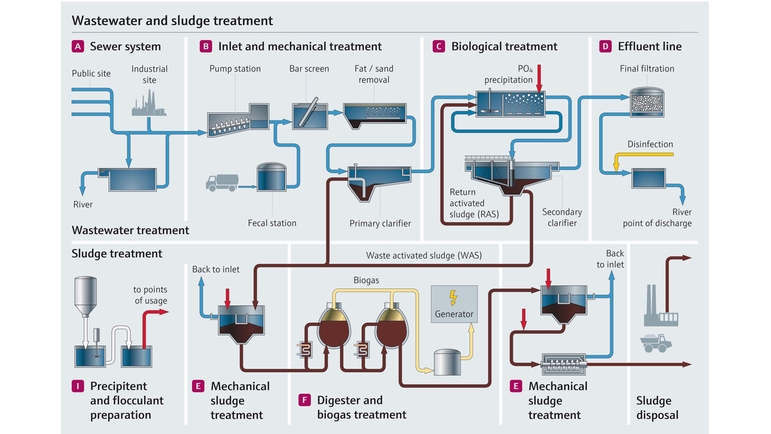 Mine water treatment processes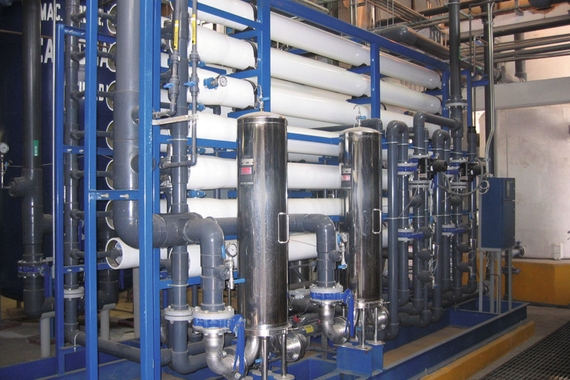 Desalination with reverse osmosis
Reverse osmosis is one of the most common desalination techniques. It relies on filtering the sea water through special membranes. The challenge is, to have as long as possible filtration cycles without harming the membranes which are prone to blockages and processes like fouling and scaling. Therefore the most important parameters besides flow is the differential pressure on the one side and water quality on the other which is monitored at the inlet.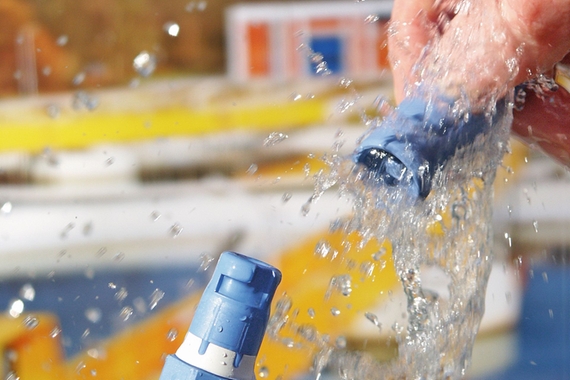 Mining water preparation
One of the most important parameters for mining water is pH to ensure the efficiency of the settling and turbidity to determine the level of the suspended solids. Digital Memosens sensors are highly accurate and can be easily be calibrated without disturbing the process thanks to a removable head where data is stored. You can connect up to eight Memosens sensors to a Liquiline transmitter to make water quality control a breeze.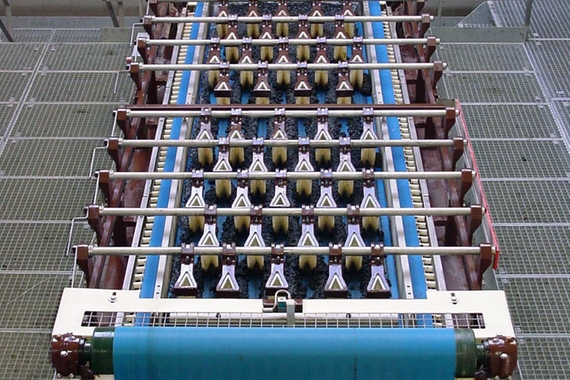 Wastewater treatment
When it comes to treating wastewater, the main challenge is to find the ideal balance between effluent quality and costs. Endress+Hauser can support you in finding and maintaining this balance thanks to our dedicated water-related portfolio. Our solution for aeration control for example can help you to save up to 30% of the energy used. And you can improve the dewatering results and reduce chemical consumption on sludge treatment with a Coriolis flowmeter.
Edut
Endress+Hauser has more than 60 years of experience in the water & wastewater industry. Hence we can not only support you with a dedicated portfolio of instruments and solutions developed specifically for water-related challenges, but also with the vast knowledge of our water industry experts. They are dedicated to lowering your water treatment costs without compromising the safety of your employees and of the environment.
30%

of the energy costs at most can be saved using our solution for aeration control

20%

cost savings due to less consumption of conditioner chemicals for sludge treatment

60+

years of experience in the water & wastewater industry