Analog conductivity sensor
Condumax CLS15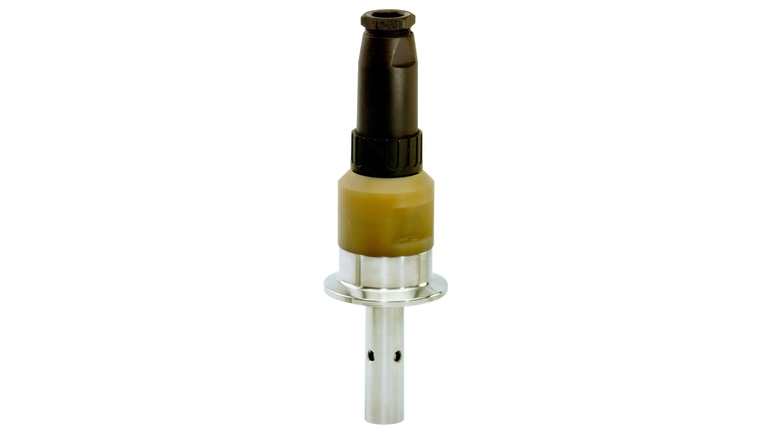 Conductive conductivity sensor for standard applications in pure and ultrapure water
Condumax CLS15 is the ideal choice for conductivity measurement in low measuring ranges. It performs reliably and accurately in a wide range of applications - even in hazardous areas. Designed for low maintenance and a long operating life, the sensor offers real value for money.
Pikavalinta
Tee valinta ehdotetuista vaihtoehdoista
Yksilöllinen konfiguraattori
Jatka valintaa kaikista mahdollisista vaihtoehdoista
Edut

Reliable and accurate measuring values at low conductivities

Easy to clean thanks to polished measuring surfaces

Sterilizable

Robust design for high durability

Different cell constants provide a wide measuring range

Quality certificate stating the individual...
Käyttöalue

Condumax CLS15 measures conductivity in pure and ultrapure water applications for the monitoring and control of:

Ion exchangers

Reverse osmosis

Cooling water

Distillation

Chip cleaning

The sensor can be used in power plants for:

Degassed conductivity

...
Asiakirjat / käsikirjat / ohjelmisto
Tarvikkeet / varaosat
cable connector 4 pole PG9

PVC-Threaded coupling G 1/2"

for cementing in cross / T-pieces DN 20

PVDF Adapter G 1/2" - G 1"

for mounting of sensors with thread NPT 1/2".

AM 32 equalizing sleeve DN32, PVC

for conductivity cell installation into T-90-piece or cross piece DN 32

AM 40 equalizing sleeve DN40, PVC

For conductivity cell installation into T-90-piece or cross piece DN40

AM 50 equalizing sleeve DN50, PVC

For conductivity cell installation into T-90-piece or cross piece DN50