Magphant
Electromagnetic flowmeter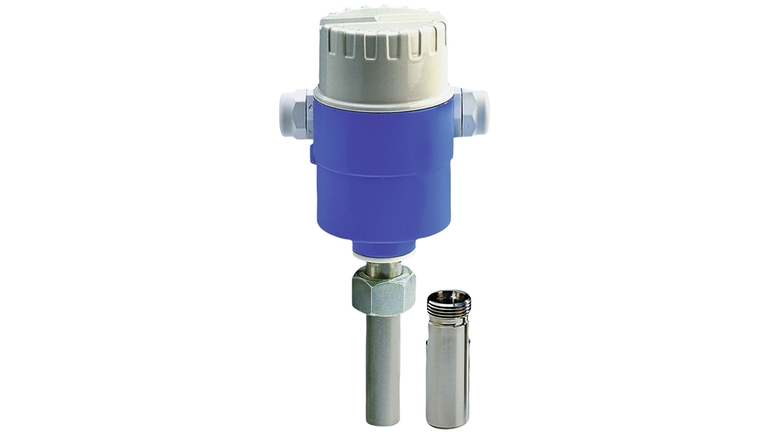 The cost-effective limit switch for reliable and repeatable flow monitoring
The cost-effective, compact limit switch Magphant is an ideal flowmeter for water applications in Utilities. Its reliable measurement with high repeatability allows for univesal and easy use and supports safe process- and plant operation.
Pikavalinta
Tee valinta ehdotetuista vaihtoehdoista
Yksilöllinen konfiguraattori
Jatka valintaa kaikista mahdollisista vaihtoehdoista
Edut

High plant availability – reliable flow information

Energy-saving flow measurement – no pressure loss due to cross-section constriction

Maintenance-free – no moving parts

Process safety – device self-monitoring and reliable monitoring even with empty piping

Product safety – integrated testing to check correct functioning of the electronics

...
Käyttöalue

The bidirectional measuring principle is virtually independent of pressure, density, temperature and viscosity

Universally usable for all water applications in Utilities.

Device properties

Compact, space-saving design

Nominal diameter: DN 15 to 2000 (1/...
Asiakirjat / käsikirjat / ohjelmisto
Tarvikkeet / varaosat
Nro

1

Tilauskoodi

50093564

Kit electronics module Magphant

Nro

2

Tilauskoodi

50093522

Kit 10 fuses 250 VAC 160 mA slow

Nro

4

Tilauskoodi

50093671

Kit 2 reductions PG 16/NTP 1/2

Nro

4

Tilauskoodi

50093672

Kit 2 reductions PG 16/G 1/2"

Nro

4

Tilauskoodi

50093673

Kit 2 reductions PG 16/M20x1.5

Nro

4

Tilauskoodi

50093674

Nro

5

Tilauskoodi

50093656

Kit weld on nipple DN40-2000 1.4435/316L

Nro

5

Tilauskoodi

50093657

Kit weld on nipple DN 40-2000 St37/A570

Nro

5

Tilauskoodi

50093658

Kit weld on nipple DN 25 1.4435/316L

Nro

5

Tilauskoodi

50093659

Kit weld on nipple DN 25 St37/A570

Nro

7

Tilauskoodi

50093662

Kit adaptor for connection PVC

Nro

6

Tilauskoodi

50093631

Nro

6

Tilauskoodi

50093631