Optimize the aeration wastewater treatment
Save up to 30% of energy costs by using online measurement for aeration control
Wastewater plant operators face tremendous challenges. One challenge is keeping an eye on water costs while legislation continues to become more demanding. One of the main cost drivers is energy consumption. Approximately 60% of the total energy demand in wastewater treatment plants is used for aeration. Many plants already demonstrated significant improvements of outlet limits and energy savings of up to 30% by using online oxygen and nutrient measurements.
Tarjontamme
To achieve a reliable biological process, it is essential to guarantee the best environment for the bacteria. Important parameters are oxygen, pH and temperature, as well as suspended solids which indicate the bacteria concentration in the basin. Advanced monitoring of the bacteriological processes based on oxygen, ammonium and nitrate makes it possible to meet strict legal regulations and to optimize energy consumption at the same time.
Aeration process control to reduce energy and chemicals consumption

Improved nitrification process control to reduce ammonium usage

Optimized energy consumption of the blower by precise oxygen measurement
Learn more about the wastewater and the aeration process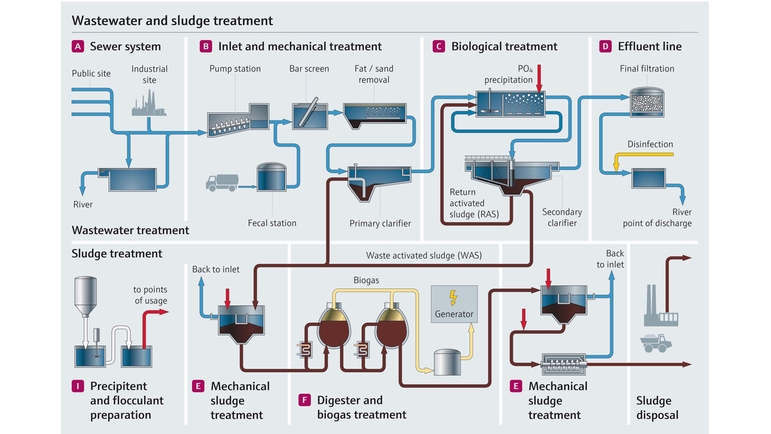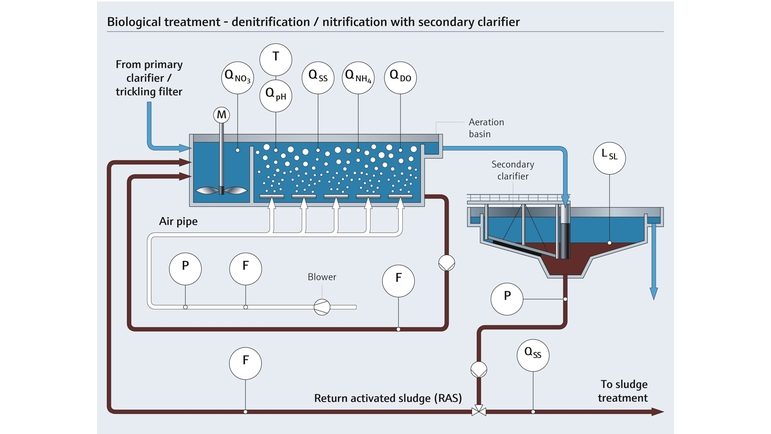 Applications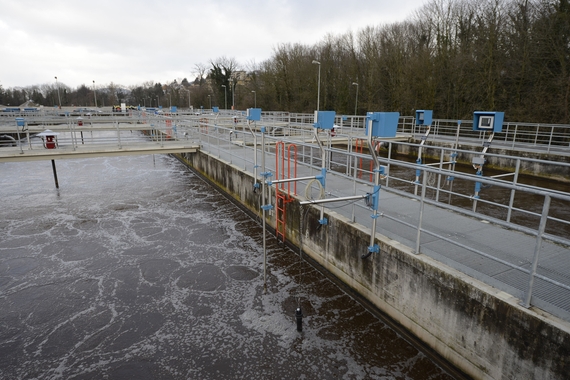 Reliable biological process
Automation is essential to managing modern wastewater treatment plants reliably and efficiently. Our solution reduces the complexity of all necessary analysis measurement points in the aeration process. It includes a multichannel transmitter that manages up to 8 measuring points of similar or different parameters. Easy commissioning, calibration, maintenance and open communication interfaces support integration and operation.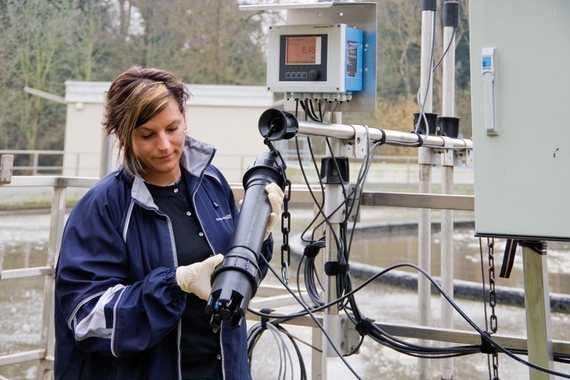 Ammonium reduction
The first step in removing nitrogen is called Nitrification. It is monitored precisely through ammonium reduction. When process disturbances are recognized early on, the operator is able to react more quickly. The typical requirements for the ammonium measurement are a reliable sensor with high repeatability, low maintenance and less consumables as well as easy handling of the instruments. Furthermore, you can optimize your life cycle costs due to reduced consumables costs.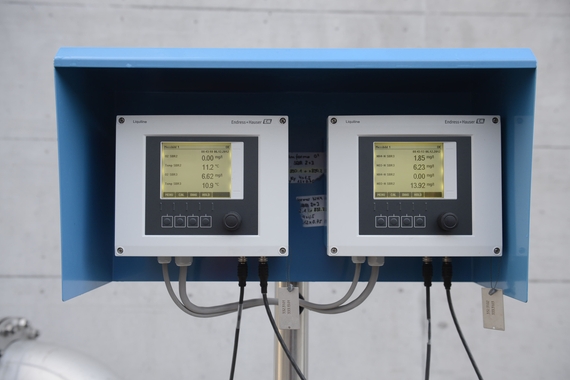 Oxygen – the foundation of your process
The oxygen feed can be controlled by comparison of the measured oxygen concentration and oxygen set-point. The typical requirements for oxygen measurement are reliable and accurate results, low maintenance, fast response time and no influence by air bubbles. Through our optical and amperometric sensors, you gain more flexibility for individual demands.
Edut
Endress+Hauser offers a complete range in instrumentation with regards to measurement principles and portfolio. In combination with state-of-the-art digital technologies, even complex treatment processes can be monitored reliably and precisely, improving efficiency and reducing costs. And, eventually, our service technicians will be available to support you with comprehensive services including traceable and accredited calibrations and site audits through the entire plant life cycle.
30%

of the energy costs at most can be saved using our solution for aeration control

7000+

patents and patent applications

10 million

devices installed worldwide