Storage and transport of chemicals, safely and efficiently
Reduce risk to health, assets and environment without compromising availability and efficiency
Storage and transport of chemicals and other hazardous materials can inevitably carry potential risks. Moreover, history has shown that any accident can not only have economic impacts, but also irreparable consequences on human lives and the natural world. Mitigating such risks through rigorous safety management whilst simultaneously ensuring efficiency and availability is a major challenge for today's worldwide chemical industry.
How we can help
From processing to storage of hazardous substances, the comprehensive Endress+Hauser portfolio will support you at every stage in the safety loop system in overcoming the dichotomy between plant efficiency and human and environmental safety.
Certified safety engineers and management systems

Conformant to internationally recognized standards and recommendations: NAMUR, WHG, IP, ASME, NACE, API, IEC 17025, MID, OIML

Internationally accepted Hazardous Area approvals: ATEX, IECEx, FM/CSA, NEPSI, TIIS, INMETRO

State-of-the-art technology featuring functional safety according to IEC 61508 (up to SIL 3)

Uniform operating safety by design concepts for simple and safe operations
What you can do
Click through these process maps and learn in detail how you can increase safety for chemical containers in storage areas.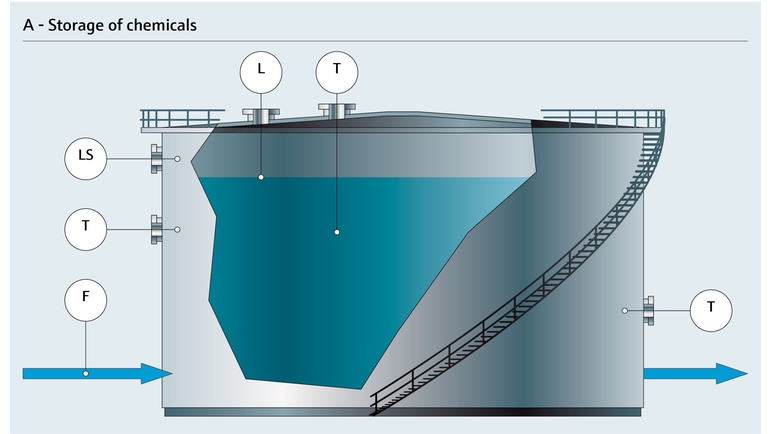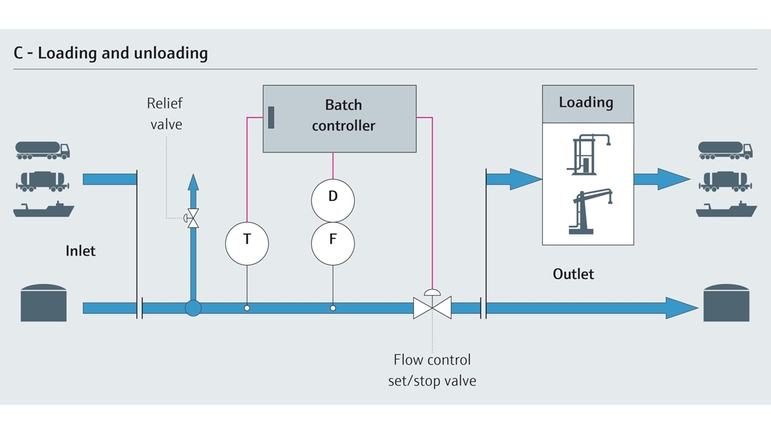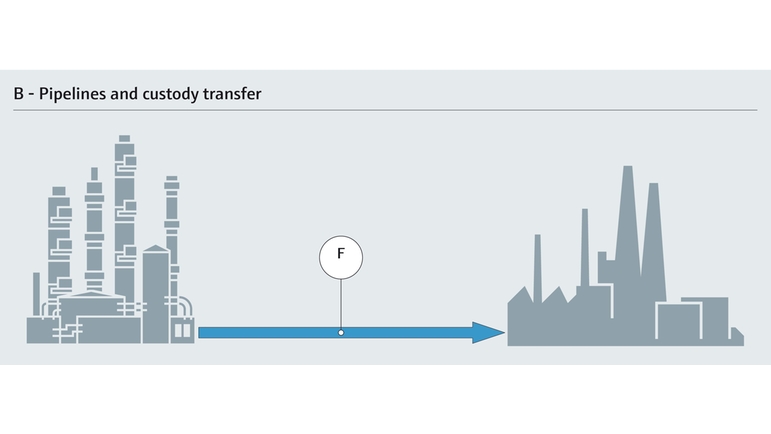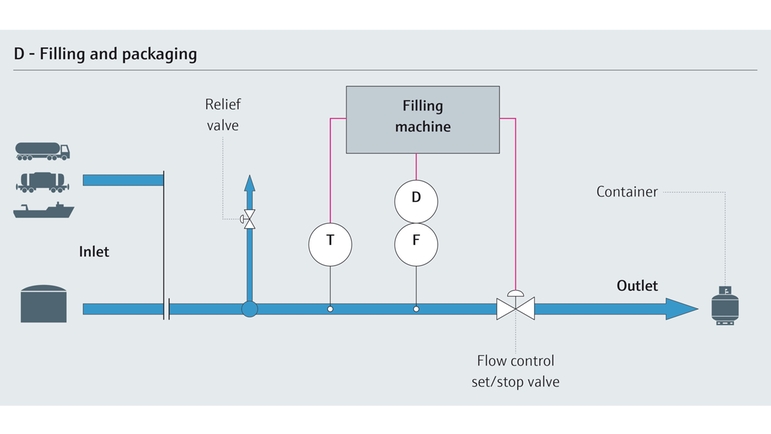 Edut
Plant safety and productivity are critical topics that require a partner you can trust; one not interested in short-term profits but in developing sustainable relationships. With our 60+ years of experience, including a long history of industry firsts, we have grown with your sector. Our instruments and solutions are developed according to relevant safety standards, ensuring safe storage and transport of chemicals.
17+ years

of functional safety standard IEC 61508 (quality, safety and reliability) applied.

>90%

of your time saved when proof testing the safety instrumented system with an automated overfill prevention system. Considering 4 hrs per tank using the conventional way.

>4.8 Mio.

Vibronic point level switches installed in liquids world wide.
Safety

Process safety in the chemical industry, strong availability

Sustain productivity and efficiency with compliant process safety driven by reliable measurements.

Lisätietoja

Safety

Proof testing Safety Instrumented Systems, minimal downtime

Optimize proof testing with smart technologies and services for sustained safety and availability.

Lisätietoja