Inline turbidity sensor
OUSTF10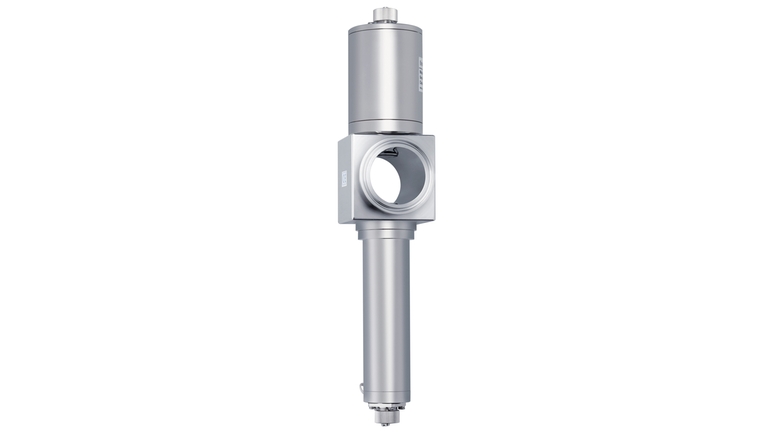 Turbidity and suspended solids measurement by light scattering and absorbance
The OUSTF10 scattered light turbidity sensor is used for measurement of suspended solids, emulsions and immiscible fluids in process liquids. It provides you with all desired information from product purity to filter blocking. As a result, you gain more control over the quality of your products and processes. OUSTF10 is ready for all kinds of environments, such as very high temperatures, hazardous areas (ATEX, FM) and hygienic processes (CIP/SIP).
Pikavalinta
Tee valinta ehdotetuista vaihtoehdoista
Yksilöllinen konfiguraattori
Jatka valintaa kaikista mahdollisista vaihtoehdoista
Edut

Accurate and highly sensitive purity monitoring for better product quality

Low-maintenance sensor with long service life and stable operation

Optional long pass NIR filter to minimize color related measurement errors

Reliable detection of heat exchanger leaks

Suitable for cleaning-in-place (CIP)...
Käyttöalue

The OUSTF10 sensor measures turbidity for:

Quality control / Purity monitoring

Filter monitoring

Condensate monitoring

Turbidity in breweries

Heat exchanger leakage detection

Turbidity in brine

With its international explosion-protection...
Asiakirjat / käsikirjat / ohjelmisto
Tarvikkeet / varaosat
KIT OUSxF1x Collimated Beam Lamp

KIT OUSxFxx Connector Dust Cover

E+H Sales- and serviceorganisation

please contact your local

For further repair or spare part inquiries