Sample preparation
Liquiline System CAT810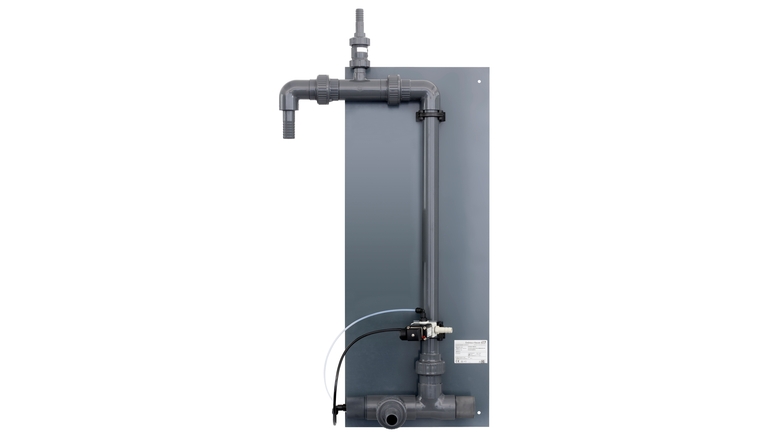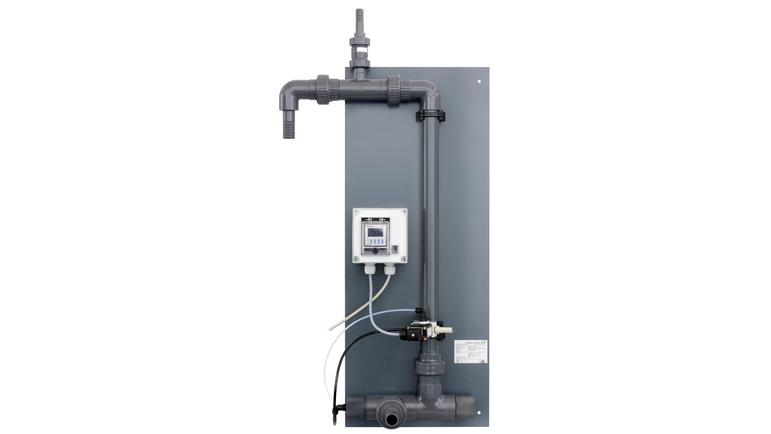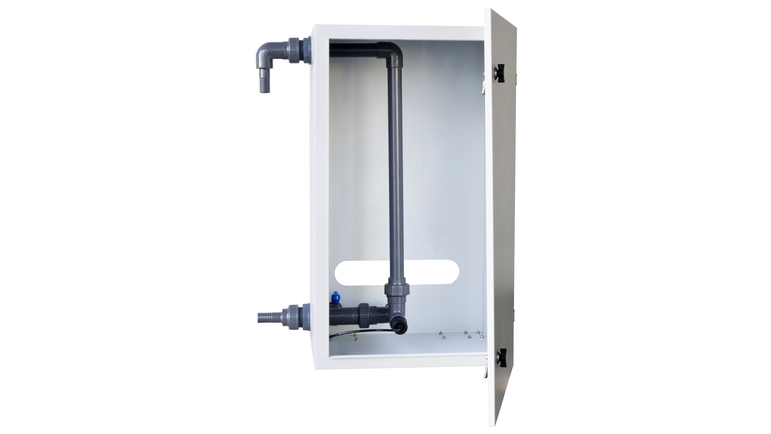 Self-cleaning backflush filter for sampling from pressurized pipes and outlets
Liquiline System CAT810 provides filtrate for continuous online monitoring of municipal and industrial wastewater and industrial processes. Its self-cleaning crossflow filter avoids filter blocking, thus increasing your process safety. Thanks to a minimized dead volume, it reflects changes in your process promptly and shortens the response time of your downstream measuring devices.

Pikavalinta
Tee valinta ehdotetuista vaihtoehdoista
Yksilöllinen konfiguraattori
Jatka valintaa kaikista mahdollisista vaihtoehdoista
Edut

Long maintenance intervals due to automatic back-flush function

Save costs through tool-free maintenance and easy replacement of filter elements

Control via the user-friendly Liquiline System analyzer for perfect synchronization of the measuring point or...
Käyttöalue

Liquiline System CAT810 is designed for:

Outlets of municipal and industrial wastewater treatment plants

Collection of aqueous samples from pressurized pipes in industrial processes
Asiakirjat / käsikirjat / ohjelmisto
Tarvikkeet / varaosat
Nro

232

Tilauskoodi

71222225

CAT810: cleaning valve 230 V

Nro

233

Tilauskoodi

71222226

CAT810: cleaning valve 115 V

Nro

236

Tilauskoodi

71222236

Kit CAT810: 10 x hose conn. G1/4", 90o

Nro

238

Tilauskoodi

71235288

Kit CAT8xx: PU hose ID 4mm, black, 5m

Kit CAT810: 1 year of maintenance

Kit CAT810: 3 years of maintenance

Nro

209

Tilauskoodi

71222206

Kit CAT8xx: filter O-ring set (20 x)

Nro

213

Tilauskoodi

71222214

Kit CAT8xx: 10 x hose connector 90o

Nro

214

Tilauskoodi

71222216

Kit CAT8xx: 10 x hose connector G1/4"

Nro

219

Tilauskoodi

71222222

Kit CAT8xx: PTFE hose transparent 5m

Nro

239

Tilauskoodi

71242664

Kit CAT810: sieve filter 50um complete

Nro

239

Tilauskoodi

71372067

Kit CAT810: sieve filter 50um only sieve

Nro

252

Tilauskoodi

71251165

Kit CAT810: inlet pipe w. tap basic pan

Nro

253

Tilauskoodi

71251167

Kit CAT810: inlet pipe w/o tap, socket

Nro

254

Tilauskoodi

71251168

Kit CAT810: air valve stand basic panel