Aluminum analyzer
Liquiline System CA80AL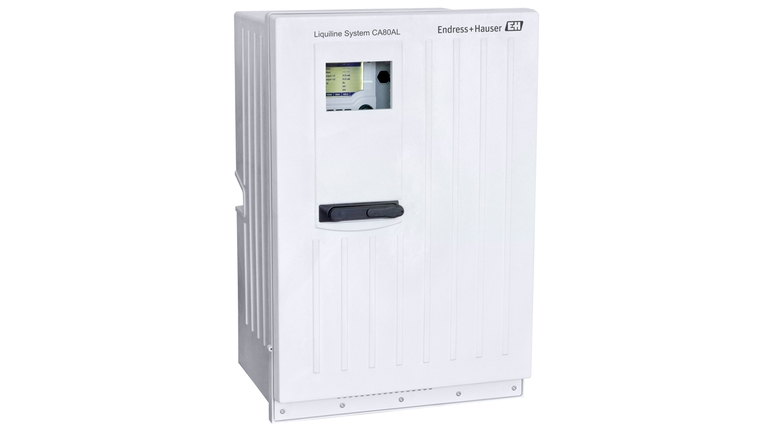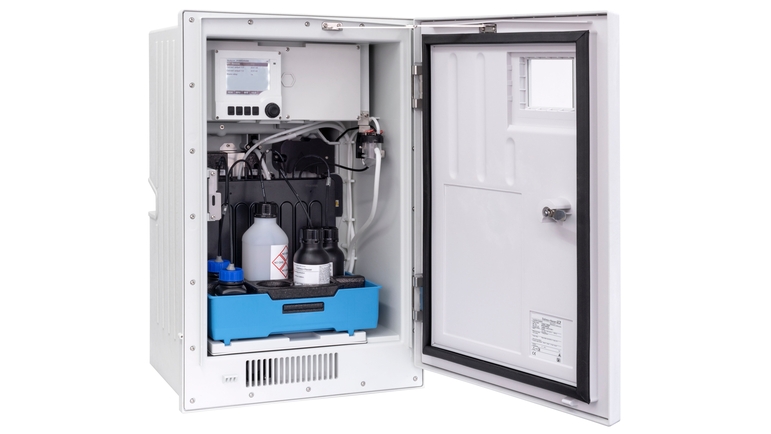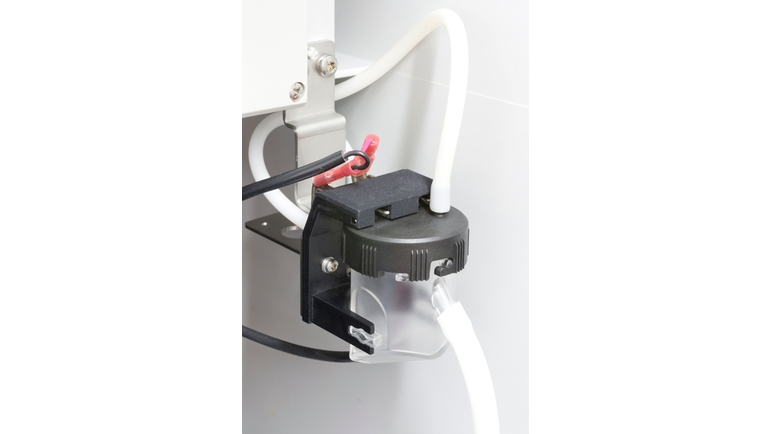 Colorimetric system for drinking water and wastewater monitoring and optimization of process control
Liquiline System CA80AL offers precise, regulation-compliant online measurement of aluminum residues in drinking water and wastewater. The analyzer helps you to optimize aluminum dosing in flocculation processes and phosphate removal. It enables plug & play of up to 4 Memosens sensors – minimizing the installation effort. Automatic calibration and cleaning and the low reagent consumption reduce operating costs while advanced diagnostics with remote access ensure process safety.
Pikavalinta
Tee valinta ehdotetuista vaihtoehdoista
Yksilöllinen konfiguraattori
Jatka valintaa kaikista mahdollisista vaihtoehdoista
Edut

The aluminum analyzer uses the pyrocatechol violet method according to DIN ISO 10566, ensuring direct comparability to lab results

Supports predictive maintenance by advanced diagnostics

Reduces operating costs thanks to automatic calibration and...
Käyttöalue

Liquiline System CA80AL aluminum analyzer supports:

Limit monitoring in drinking water

Optimization of aluminum-based coagulation processes

Phosphate elimination in wastewater treatment plants
Asiakirjat / käsikirjat / ohjelmisto
Tarvikkeet / varaosat
Maintenance booklet CA80xx for download

Reagent / Standard solution CY80AL

Reagent set for CA80AL with long shelf life or respectively standard solution

CAV800 Maintenance kit Liquisystem CA8x

Kits with all maintenance parts for Liquiline System CA8x analyzers Content: dispensers, hoses, connectors, O-ring for the sample collector, filter mats. Optional: in-and outlet hoses(PA), Liquidmanager without motor (PT) or 2 sample collector beakers(PV)

Liquiline System CAC800

Sample hoses for Liquiline System with different lengths

Nro

102

Tilauskoodi

71218400

Kit CA8x/CAT860: wall mounting

Nro

103

Tilauskoodi

71218402

Kit CA8x/CAT860: housing bottom

Nro

107

Tilauskoodi

71218409

Kit CA8x: door with window

Nro

108

Tilauskoodi

71218419

Kit CA8x: M12 ext. jack digit. Sensor

Nro

109

Tilauskoodi

71218425

Kit CA8x/CAT860: lock cylinder

Nro

111

Tilauskoodi

71218429

Kit CA8x/CAT860: door stop

Nro

105

Tilauskoodi

71218403

Kit CA8x: liquid detection CAT860

Nro

115

Tilauskoodi

71218434

Kit CA8x: bottle tray no cooling

Nro

117

Tilauskoodi

71218472

Kit CA8x: sample collector complete

Nro

122

Tilauskoodi

71229910

Kit CA8x: hose connector straight 4 mm

Nro

124

Tilauskoodi

71218484

Kit CA8x: double hose connector (10 pcs)

Nro

127

Tilauskoodi

71218487

Kit CA8x: cover for mounting plate

Nro

128

Tilauskoodi

71229918

Kit CA8x: sample coll. beaker (10 pcs)

Nro

133

Tilauskoodi

71222105

Kit CA8x: dispenser holder 10ml (10 pcs)

Nro

134

Tilauskoodi

71222106

Kit CA8x: dispenser 10 ml (20 pcs)

Nro

135

Tilauskoodi

71222107

Kit CA8x: dispenser 2.5 ml (20 pcs)

Nro

137

Tilauskoodi

71222108

Kit CA8x: dispenser holder 2,5ml(10 pcs)

Nro

138

Tilauskoodi

71339718

Kit CA8x 3 Reag: liquidmanager complete

Nro

138

Tilauskoodi

71339723

Kit CA8x 3 Reag: liquidmanager w/o motor

Nro

139

Tilauskoodi

71218493

Kit CA8x: stepper motor liquid manager

Kit CA 15m hose Norprene ID 1.6mm

Kit CA 7.5m hose C-Flex ID 1.6mm

Kit CA 7.5m hose C-Flex ID 3.2mm

Kit CA 7.5m hose C-Flex ID 6.4mm

Nro

140

Tilauskoodi

71229919

Kit CA8x: 10x Y-hose conn. 6,4x6,4x6,4

Nro

141

Tilauskoodi

71229920

Kit CA8x: 10x Y-hose conn. 3,2x3,2x3,2

Nro

149

Tilauskoodi

71239300

Kit CA8x: 10x connector PP 1.6mm ID

Safety bottle plastic black 1l

Safety bottle plastic without colour 1l

Nro

142

Tilauskoodi

71218503

Kit CA8x: power supply 100 - 240 V AC

Nro

144

Tilauskoodi

71218505

Kit CA8x: DC/DC transformer 24V

Kit module extention backplane

CM444/CM448/CSF48

Nro

146

Tilauskoodi

71218507

Kit CA8x: Interface module CM44

Kit: 1x set of terminals basic module

CM442/CM444/CM448/CSF48/CSP44

Kit: 1x set of terminals module AOR

CM442/CM444/CM448/CSF48

Kit: 1x set of terminals module 4R

CM442/CM444/CM448/CSF48

Kit: 1x set of terminals module 4AO

CM442/CM444/CM448/CSF48

Kit: 1x set of terminals module 2xAI,485

CM442/CM444/CM448/CSF48

Kit: 1x set of terminals module DIO

Nro

14

Tilauskoodi

71135631

Kit: module 2DS

2x digital sensor CM442 / CM444 / CM448 / CSF48 CM442R / CM444R / CM448R

Nro

14

Tilauskoodi

71135638

Kit: module DIO

2x digital in, 2x digital out CM442 / CM444 / CM448 / CSF48 CM442R / CM444R / CM448R

Kit: display cable

CM442/CM444/CM448/CSF48

SD-Card with Firmware, 1GB

Industrial Flash Drive, Liquiline firmware for 4-wire platform CM442 / CM444 / CM448 / CSF48

SD-Card, 1GB, Industrial Flash Drive

.

Kit CA80xx: 1x digital sensor inputs

Kit CA80xx: 2x digital sensor inputs

Kit : module AOR

2x Relay, 2x 0/4..20mA Out CM442 / CM444 / CM448 / CSF48 CM442R / CM444R / CM448R

Kit: module 2R

2x Relay CM442 / CM444 / CM448 / CSF48 CM442R / CM444R / CM448R

Kit: module 4R

4x Relay CM442 / CM444 / CM448 / CSF48

Kit: module 2AO

2x 0/4..20mA Out CM442 / CM444 / CM448 / CSF48 CM442R / CM444R / CM448R

Kit: module 4AO

4x 0/4..20mA Out CM442 / CM444 / CM448 / CSF48 CM442R / CM444R / CM448R

Nro

14

Tilauskoodi

71135639

Kit: module 2AI

2x 0/4..20mA In CM442 / CM444 / CM448 / CSF48 CM442R / CM444R / CM448R

Nro

14

Tilauskoodi

71135634

Kit: module 485

(+Webserver) Extendable via upgrade code to Profibus DP or Modbus RS485 or Modbus TCP or EtherNet/IP CM442/CM444/CM448/CSF48 CM442R/CM444R/CM448R

Kit: module ETH

(+Webserver) extendable via upgrade code to Modbus TCP or EtherNet/IP CM442/CM444/CM448/CSF48 CM442R/CM444R/CM448R

Kit: module 485

(+Webserver) Extendable via upgrade code to Profibus DP or Modbus RS485 or Modbus TCP or EtherNet/IP CM442/CM444/CM448/CSF48 CM442R/CM444R/CM448R

Upgrade Kit: Modul ETH + Modbus TCP

(+Webserver) CM442/CM444/CM448/CSF48 CM442R/CM444R/CM448R

Nro

14

Tilauskoodi

71140889

Upgrade Kit: Modul 485 + Modbus RS485

(+Webserver) CM442/CM444/CM448/CSF48 CM442R/CM444R/CM448R

Upgrade Kit: Modul ETH + EtherNet/IP

(+Webserver) CM442/CM444/CM448/CSF48 CM442R/CM444R/CM448R

Nro

14

Tilauskoodi

71140888

Upgrade Kit: Modul 485 + Profibus DP

(+Webserver) CM442/CM444/CM448/CSF48 CM442R/CM444R/CM448R

Upgrade code: Modbus TCP f.module ETH

Enter this code to change active fieldbus protocol to Modbus TCP (provide serial number of device) CM442/CM444/CM448/CSF48 CM442R/CM444R/CM448R

Upgrade code: EtherNet/IP for module ETH

Enter this code to change active fieldbus protocol to EtherNet/IP (provide serial number of device) CM442/CM444/CM448/CSF48 CM442R/CM444R/CM448R

Upgrade code: Profibus DP f. module 485

Enter this code to change active fieldbus protocol to Profibus DP (provide serial number of device) CM442 / CM444 / CM448 / CSF48 CM442R / CM444R / CM448R

Upgrade code: Modbus RS 485 f.module 485

Enter this code to change active fieldbus protocol to Modbus RS485 (provide serial number of device) CM442 / CM444 / CM448 / CSF48 CM442R / CM444R / CM448R

Upgrade code: EtherNet/IP f.module 485

Enter this code to change active fieldbus protocol to EtherNet/IP (provide serial number of device) CM442/CM444/CM448/CSF48 CM442R/CM444R/CM448R